New York – October 23, 2023 – UnitedLex, a leading data and professional services company specializing in litigation, intellectual property, contracts, compliance, and legal operations, and Haleon, a global leader in consumer health with brands trusted by millions of consumers, have been recognized as 2023 ACC Value Champions. Presented by the Association of Corporate Counsel (ACC), this prestigious award recognizes the collaboration between the two organizations to optimize Haleon's legal department operating model, maximize its productivity, and elevate internal stakeholder experiences.
"UnitedLex worked with us to build and implement a Contracting Center of Excellence that was a first-of-its-kind in terms of sheer scale and complexity of tasks managed throughout the organization," said Bob Mignanelli, VP & COO Legal, Haleon. "We are honored to be recognized for the co-creation of a data-centric ecosystem that learns, adapts, and expands with the business to create measurable value."
The ACC Value Champions is a unique recognition program that identifies, celebrates, and publicizes successful law department collaborations. ACC highlights the winners for effectively driving value by cutting spending, improving budget predictability, and achieving better outcomes. UnitedLex and Haleon were recognized for a transformational, outcome-driven approach that resulted in operational excellence and value creation in key areas, including:
Ways of working: Best practice processes and workflows for interacting with internal and external partners resulted in ~40% faster response times to business partners.
Automation and enablement: Elimination of routine tasks and accelerated business impact through AI-enabled self-service, triage, and workflow resulted in 30% capacity creation.
Data and insights: Availability of accurate information accelerated decision making for a 30% increase in speed to data-driven decisions.
Culture and people: "Digital-first" team skillsets, mindsets, and behaviors, supported by an effective resource and work allocation model, resulted in 40% of the team becoming digital citizens in the first 6 months.
"Receiving the 2023 ACC Value Champions Award for our work with Haleon is a testament to our collaborative approach to legal innovation," said James Schellhase, CEO at UnitedLex. "This recognition reflects our dedication to delivering modern, value-driven services and solutions that enable corporate legal departments to thrive as contributors to organizational excellence."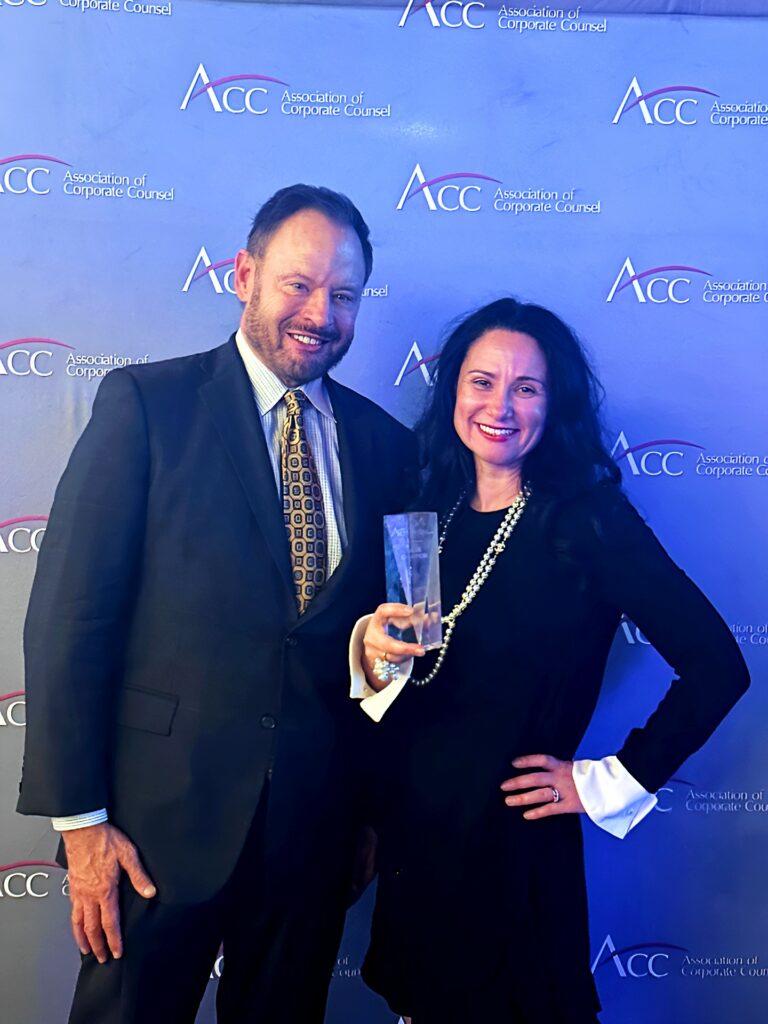 With a global presence and a focus on sectors such as health, energy, and technology, UnitedLex has consistently demonstrated capacity to develop transformative solutions that increase the scope and efficiency of its clients. UnitedLex joins a group of esteemed organizations from around the world, including Enstar, Unisys, and Liberty Mutual in receiving this distinguished accolade.
About UnitedLex
UnitedLex is a data and professional services company delivering outcomes that create value for high-performing law firms and corporate legal departments in the areas of litigation, intellectual property, contracts, compliance, and legal operations. Founded in 2006 with a mission to push the boundaries of legal innovation, we provide solutions that enable measurable performance improvement, risk mitigation, revenue gain, cost reduction, and digital business synergy. Our team of 3,000+ legal, data, and technology professionals supports our clients from operational centers around the world.