Data Visualizations: A Companion to "Employ the Galileo Mindset" in Corporate Counsel
Scott Bien and Nicholas Mirick recently published an article,
"Employ the Galileo Mindset to Discover $59M in Annual Legal Value," in Corporate Counsel exploring how in-house legal teams might adopt a data scientist mentality and embrace the same disciplined approach used by other major corporate functions to better understand their value.
As a companion piece to that article, we present some of the underlying data supporting its key points. We'll share an excerpt from the article and then supply the supporting data one at a time:
1. "In our recent analysis, we focused on 50 representative companies across 14 industries in the Global 500. With an average annual revenue of $65 billion, controlling for industry, footprint, and sector variance, we estimate an average annual legal spend of $320 million. Based on litigation profile, patent portfolio, global presence, and other leading performance indicators, we project an average of $59 million in annual value that could be realized by these in-house legal departments through an improved understanding and utilization of legal data."

2. "A Fortune 100 retail company aggregated and normalized years of their slip-and-fall actions. Using data about the plaintiff, location, store, opposing counsel, and numerous other factors, in-house projected costs to litigate versus settlement within the first three months. Fast resolution reduces outside counsel spend, legal operations management, and insurance costs."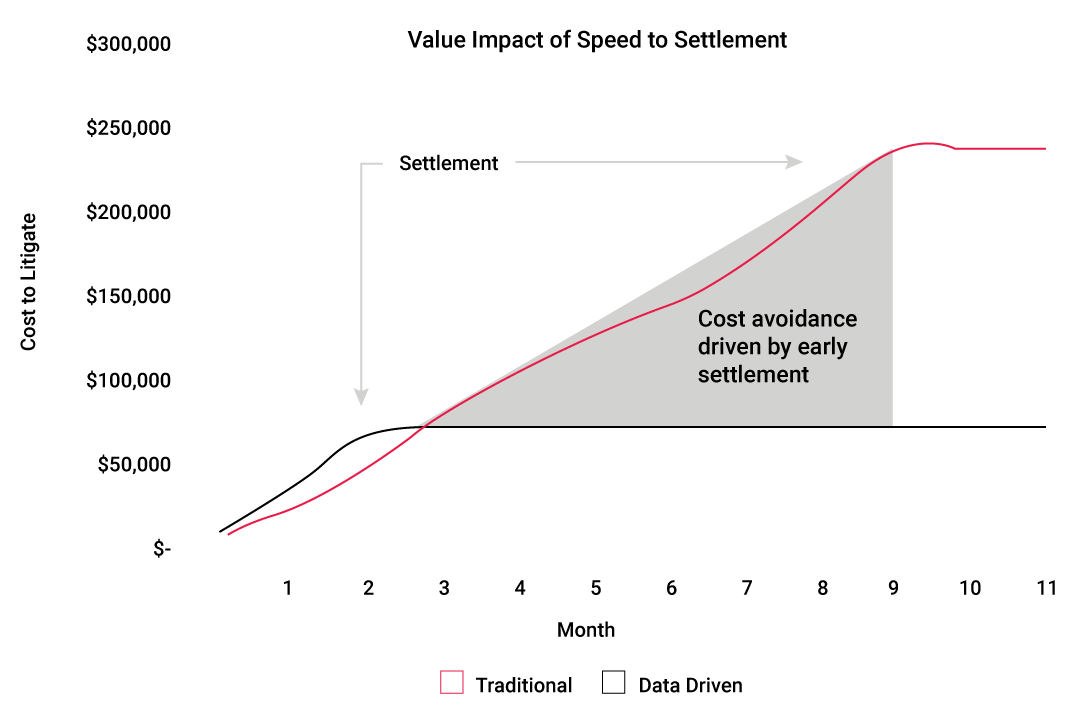 3. "A Fortune 50 technology and software company generated new revenue streams by identifying patents within its portfolio that were of seminal value to the market. Assets that are no longer core to the company's strategic vision can be divested, generating both revenue from sale and reduced annual maintenance costs. Patents that remain core to the company's long-term goals drive additional value through annual licensing revenue."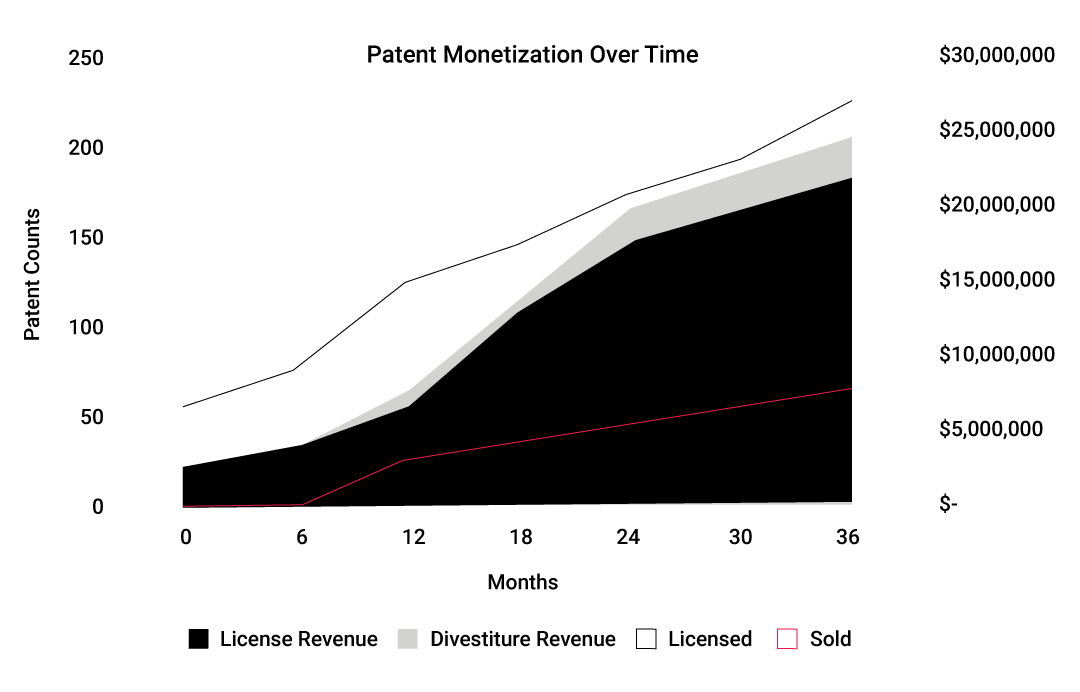 4. "Using a central portal to measure requests by type, geography, user group, or frequency informs areas for improvement or changes in the business landscape, and the required support.  As legal teams embrace a data-driven culture to improve performance, most achieve significant reductions in time required to respond to legal service requests and are able to handle 2-3 times the number of monthly requests."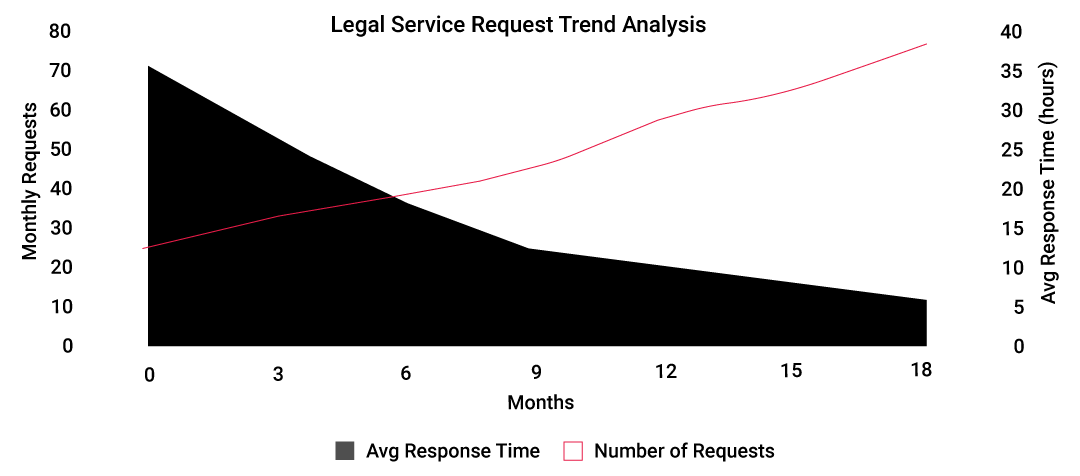 Sometimes it's helpful to see the data visualized; we hope these charts are helpful in better understanding the analysis provided in the article. Keep them handy as you read
"Employ the Galileo Mindset to Discover $59M in Annual Legal Value." If you're interested in using data to articulate and increasing Legal's value to your business, connect with us today to see how UnitedLex can help.